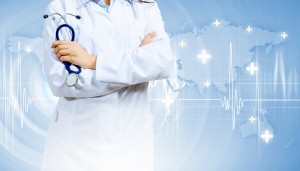 The Affordable Care Act (ACA) that changes current employer health care regulation was signed on March 23, 2010. However, the government has recently announced that companies that employ between 50 and 100 staff have until 2016 to comply with the ACA's employer mandate. Many of these companies are weighing the best hiring strategy that will maintain human resources capacity while also controlling staffing costs.
Companies have many staffing options from which to choose. One option that provides flexibility and control is to hire contingent or temporary staffing. Detailed information concerning employer requirements with respect to temporary and part-time workers can be found at the website of JD Supra.
A company can hire two part-time employees instead of one full-time employee and, through careful time management, avoid having to pay health care contributions. An employee can be hired on a per project basis, which increases flexibility for the employer and provides efficient cost management. This option is only effective; however, if employers ensure careful tracking of employee time.
The company has the option of hiring one or both of the temporary or part-time employees at any time and provides time to carefully assess their skills and fit for the organization. Temporary or part-time staffing can provide a pipeline for future skilled staff and function as the optimal screening tool.
Using a professional staffing company can ensure that the right contingent workers are found, screened, and hired with minimum time investment from you. Expert human resource professionals can assess your current workforce, identify the skills that you are lacking, and fill that gap. A professional staffing firm can manage the tracking of employee time and ensure that you comply with current legal requirements.
Temporary staff who work less than thirty hours a week will not receive health benefits from their employer. If you want to stay under the 50 staff member threshold, using a staffing agency will be an advantage. Temporary and part-time staff are not the same and employers must understand the nuances between them with respect to the ACA. A professional staffing agency can help businesses navigate the small print and plan the best strategy for their organization. Contact Hire Standard and consider our services for your staffing needs.