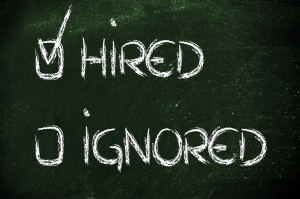 The number of applicants who do send a follow-up thank you email to interviewers is around 60 percent according to US News. While there is no evidence that a thank you note will land you the job if you are not first on the list, second place on the short list may if the top candidate withdraws. Here are some tips with respect to a follow-up thank you note or email:
An email is acceptable and should be sent within 24 hours of the interview to cement a good impression.
Correctly spell each interviewer's name; use LinkedIn to search them or check with the company contact if necessary. Carefully proofread each email before you send it.
Reiterate your interest in the position and why you are a strong candidate. Refer to one or two aspects of the job that were highlighted in the interview, and use the email as an opportunity to smooth over any questions that you feel you could have answered better.
Use a signature line on your email that includes your telephone number and LinkedIn address so that the interviewer can easily contact you.
If you were interviewed by a panel, it is better to send an individual response to each person. It also gives you an opportunity to stress a particular skill that is relevant for that one interviewer, or to ask a question that he or she can answer.
There are many examples of follow-up thank you emails that you can find from Internet sites. Use them as a basic format, but referring to a particular topic with a particular interviewer, or personalizing the email in some way can help you to stand out.
To send a follow-up email, obtain business cards from each interviewer. If this is not possible, you can contact the person who organized the interviews and request email contacts. If the person is reluctant to give out emails, request that she pass on an email or you may send a thank you note via regular mail.
Have additional questions? Contact us today for more information! Experts in staffing  Washington, DC, Northern Virginia, and Maryland, we are happy to discuss any job search questions you may have!