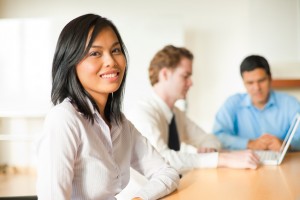 The recent economic recession has caused a boom in the hiring of contingent workers and the transformation of temporary workers to full time employees. In an article by Forbes, a leading New York staffing firm claims that 70 percent of people in temporary positions are ultimately hired on a full-time basis.
Companies are recognizing the benefits that temp-to-hire arrangements can provide in terms of finding and hiring qualified staff. The quality of temporary staff is increasing as more people are entering the contingent workforce. The current labor market, family obligations, or personal growth forces many to adopt unconventional working arrangements. The growth in the contingent workforce is a reflection of its success and the benefits to employers.
A major advantage to employers is temp-to-hire, which allows them to identify talented staff, assess them, and hire them on a permanent basis if staffing resources allow. According to Business Daily News, temporary jobs are turning into permanent ones at a rapid rate. Employers are using temp-to-hire as an effective way to hire permanent staff.
A temporary or part-time worker is pre-trained and productive. A firm can rely on a staffing agency to identify suitable employees and to screen them, saving time and effort. After a suitable amount of time, the company may or may not decide to hire that individual. No long-term commitment has been made by either party. Temp-to-hire represents the ultimate screening and interviewing tool.
Temp-to-hire can be part of your long-term staffing strategy. Perhaps you lack current resources to hire a stellar temporary employee. Hiring a staff member temporarily can give your company time to increase productivity. Once revenues improve you can staff up with pre-identified candidates. An employee may be happy to work on a contingent basis if they understand that they will be hired on a permanent basis once the resources are there.
Identify future candidates and plan your long-term hiring strategy. Contact Hire Standard Staffing and use our services to meet your immediate and long-term human resource needs, and to locate quality employees.