By JC • Hire Standard Staffing
November 2017
---
wwcafé
wwcafé is a café/deli shop located right near the border of Washington, DC and Chevy Chase, MD. They are one of the many delicious breakfast/lunch options right here in our neighborhood. The owners, Sam and Sonia, were gracious enough to give me an interview. I stopped by as soon as they opened, so while Sonia and Sam were busy getting things ready, I was able to steal a few moments from Sam.
---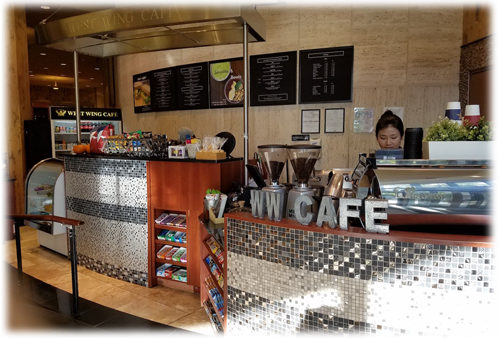 JC: Hi Sam. I was speaking with your wife a bit earlier. She tells me that your commute took 2 hours this morning!
Sam: Yes! We commute from Virginia, so depending upon the traffic it can be very long!
JC: How long have you managed this location?
Sam: About 2 months now.
JC: What made you decide on this particular store location?
Sam: I have always liked Chevy Chase and the surrounding area. I thought it would be a good idea to have a store that catered to the neighboring businesses.
JC: Did you re-do the menu and also, did you make any renovations to the store front from the previous owners?
Sam: Yes. I created the entire menu and made some renovations to match our workstyle.
JC: How do you create the menu items?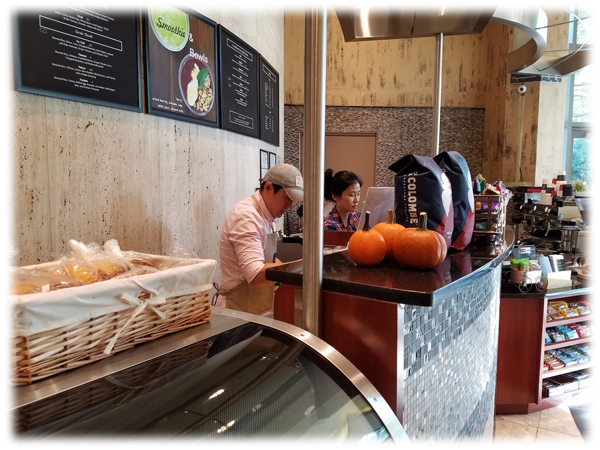 Sam: I have 17 years of experience working as a chef and as a manager. I have always loved cooking as a child and grew up with a great interest for food in general. All of my years in the food industry and my love for cooking enabled me to create all of the menu items. I also have a healthy diet, so creating a menu that offered healthy eating options was something that was important to me. Right now, I am thinking about creating a new menu item using a gochujang-based aioli sauce that may add a new and unique taste. It will have a good balance, not too spicy or salty but just even in flavor.
JC: What are some of your best-selling items?
Sam: Our sandwiches are pretty popular (especially the Avocado Melt), our grain bowls (particularly the So-Cal and Tokyo) and our Maca and Tropical smoothies seem to be a favorite among our customers.
JC:
What is your vision for this business?
Sam:
I am not interested in opening other franchises or "expanding" the business. My interest is really focusing on this store location and nurturing it. Of course, we want to increase our visibility and our customer base. However, we really want to make sure the love and attention given here will create a "beautiful" business, not only in appearance but in our overall business motto as well.
---
The shop is located on the right, upon entering the main doors for Mazza Gallerie.