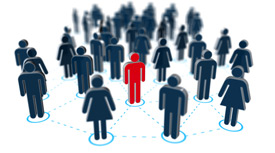 Employers are all looking for candidates that are the right "fit", knowing that making the right hiring choices will save them money and time in the long run. But with so many things to handle, how can companies get the help they need to fill their available positions? Carefully choosing a staffing partner can alleviate some of the frustrations you are feeling of not being able to find the qualified candidates. However, there are a few things to consider when working with external recruiters. Careful preparation will enable your company to get the best value for the money you spend.
When you approach a staffing company, make sure you have all of the information necessary to make the right hire. This means having a timeline, the job description, budget, information about the work culture (staff, managers and any personality issues that need to be made aware), updated benefits, etc. The more information that you make available to the recruiters, the more likely they will be able to make a good match. It is similar to going to the doctor, finding the right outfit, ordering at a restaurant, etc.: you want to get the help or product that you need, so discuss your ideas and goals with the experts at hand! If you do not share information, it is going to be difficult to suggest anything or provide the necessary help that you require.
Make sure your company is really ready to hire. Get the "buy in" of the decision makers up front to avoid delays later in the process. A good relationship always involves everyone working together. And when the recruiters know your company is serious, they will do everything possible to make sure you get what you want and need.
Be mindful that recruiters work on the order for days (sometimes weeks) and that they are serving multiple clients simultaneously. Knowing that candidates have to take time off work/rearrange their work schedules (without jeopardizing their current position) for interviews should play into your scheduling. By making sure all your internal players are available, you can keep the process moving along and minimize the risk of losing the best candidate. Unexpected schedule changes can always occur, and good recruiters will continue to have your best interests at heart even after cancellations or rescheduling. You can help by them to help you with well-planned, confirmed scheduling and a backup plan for absences of key decision-makers.
Stick to your timeline! Be prepared to evaluate the candidates and referrals at a fixed point in the process. You should be ready to move forward with a candidate by extending a competitive offer. Let the recruiters guide you on this. They often have more current salary and benefit information than any web site you access and they are motivated to bring you and the chosen candidate together. And, if the candidates do not meet your needs, clear communication with the recruiters is the best way to move things along.
Finally, make sure to be responsive to calls and emails from your staffing partners. If you prefer one form of communication over the other, let everyone know during the process. But make sure to respond to their outreach within 24 hours of an email or phone message. Recruiting success is based on timing and momentum as much as technical information. Your staffing specialist will communicate critical information to help you secure and keep that person you've been looking for. But they do not operate in a vacuum….your input is a necessary part of the chain of events.
Continue reading other articles→