By Helen Hopkins, President, Hire Standard  & Blue Zebra
What makes some employees succeed beautifully and others fail miserably in their new jobs? Especially when skills have been measured and meet or exceed the employer's requirements, employment verifications are consistent, and – in some case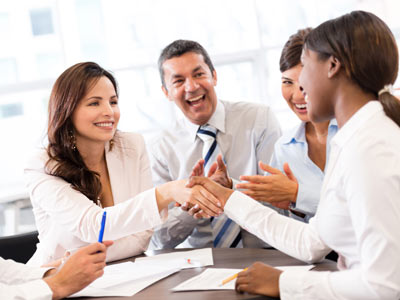 s — the new hire may even have been referred by a current employee. It may be surprising to learn that only 11% of new hires fail due to skill deficiencies.
Recent studies by management consulting firms and human resource specialists confirm that 89% of unsuccessful new hires were unable to fit into the "company culture".  According to the Wharton School of Business, a bad cultural fit will completely cancel out any positive effect the candidate's skills may have.
As hiring escalates, the biggest challenge facing HR and hiring managers is how todetermine whether a candidate's values align with those of the company.
Behavioral interviewing has earned marks as a best practice, but may be insufficient. Most savvy candidates know how to frame their answers to deliver the information they believe the interviewer is seeking. Hiring managers need to dig deeper, get more personal, and prepare to spend more time with the candidate, even conduct multiple interviews on separate occasions. Glassdoor recently asked successful hiring managers to share questions they found helpful in uncovering the "real" candidate; they included:
What kinds of things do you do on nights and weekends?
What is your favorite movie?
What is your favorite website?
What's the last book you read for fun?
What makes you uncomfortable?
Brian Kropp, a managing director at the Corporate Executive Board, sees a new trend: companies are beginning to value personality over experience in a range of industries. In fact, his research showed that the employee's ability to "fit in" with the others on staff was a major predictor of success. Some employers are adding psychometric testing to their vetting process and others are rethinking the way they write job descriptions, including adding more information about their culture.
Another effective measure is to involve employees prior to beginning a search. Ask them to describe their impression of your company's culture and what kind of person they feel most comfortable working with. Look at your high performing staff and identify common characteristics they share, how they react to pressure, what problem-solving processes they use, and how they interact with one another as well as management.  Their values embody the company's culture, and that information can help guide hiring managers to improve the odds of hiring a successful candidate.