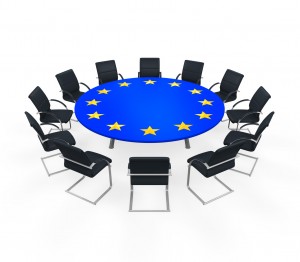 A recent article by CNBC highlighted a trend often seen in economies emerging from a recession. As the number of companies considering hiring begins to rise, individuals gain confidence in their marketability, and turnover increases. Although an improving economy is good for business, higher staff turnover increases recruitment costs. Moreover, a competitive labor market means that skilled workers may be harder to find.
So how can you keep the team you've worked so hard to build? If employees are sitting at their desks contemplating other opportunities, how can you make sure they stay committed and loyal to your organization?
3 Ways to Keep Your All-Star Team Intact!
Hire right the first time. Develop and maintain an employer brand that appeals to the job seeker. Emphasize the benefits that your company offers. Update your website with short videos introducing current staff. A professional staffing firm can incorporate targeted search and screening tools to ensure high quality hires that fit with your company culture. Effective background checks that conform to Equal Employment Opportunity Commission guidelines reduce the risk of a bad hire.
Support your staff. Develop a reputation as an employer who cares about its workers. Offer an attractive, competitive, benefits package with life and disability insurance. Consider alternative benefits such as gym membership or child care. Consider stock options or paying bonuses based on company profits. Many employees appreciate flexible hours or the ability to work remotely.
Invest in your staff. Conduct performance appraisals with a goal to staff development. Target one course, or skill, for each staff member and ensure that it is practical and realizable. Keep staff engaged by providing them with challenges and facilitating training and education. Hire in-house when possible so that staff are not forced to look elsewhere for the next opportunity.
The workplace must be fun. Studies show that social interaction is a key reason that people go to work. Plan informal gatherings. Use social events as an opportunity to celebrate the milestones and achievements of teams and individuals.
Of course the first step in retaining top staff is to acquire top staff. That's where the experts at Hire Standard Staffing come in. Since 1989, we have worked to place top employees with top organizations across DC, Virginia, and Maryland. Looking to hire in 2014? Contact our team of expert recruiters and let us put our hiring expertise to work for you!