The cover letter you submit along with your resume is your chance to make that all-important first impression on a potential employer. According to Forbes Magazine,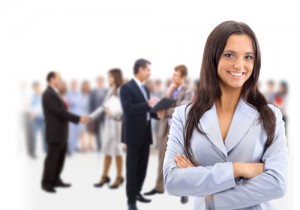 employers DO read the cover letters that accompany resumes they receive, and they DO attach importance to these letters. Hiring officials and HR professionals know how easy it is to put together a resume, and that many people use a template, so resumes have become sort of a necessary evil—critical but somewhat repetitious.
Top career coaches, recruiters, and executives all agree that the letter must be personal, easily readable, have perfect spelling/grammar/verb tenses, and that it should inspire them to look at you more closely, i.e. take the time to read your resume and consider you seriously for the position. Teena Rose, a professional cover letter writer, suggests you think of your cover letter as a sales document – the chance to highlight your specific experience that the employer would find attractive for their open position. This means really reading and understanding the company's posting or job description and applying your ability to accentuate critical skills and experience.
Your cover letter is your voice, allowing you unprecedented access to a decision maker to explain why they should want you. However, you'll have only one chance to make that impression so you want to get it right! Be sure not to spend valuable space stating what you want, are looking for, what your career objectives are, etc. Instead, show the employer what impresses you about their company or issues and how your specific experiences can complement their objectives. (If you snag an interview, you'll have time to address these issues in person.)
Focus on your accomplishments and successes. If you're wondering how to identify them, consider looking at your performance reviews and any emails you have saved from previous supervisors recognizing your contributions. If you have won awards or commendations, received bonuses, or been promoted, be sure to mention these things as well. Always refer to yourself as "I", not "Mr. Smith or Ms. Jones"; companies tell us they find letters written in the first person to be more personable and sincere than third-person.
Also important is the concept of brevity. After composing your cover letter, read it aloud to see if you can finish it in 30 seconds or less. Truly, it should be only a few paragraphs, not a re-statement of all the facts found in your resume. And, each cover letter should be unique…crafted in response to the specific job you are applying for. Be sure you care enough about the position to invest the time you'll need to make each one fresh. A great cover letter can set you apart from your competition and help you get the interview that nets your next job.